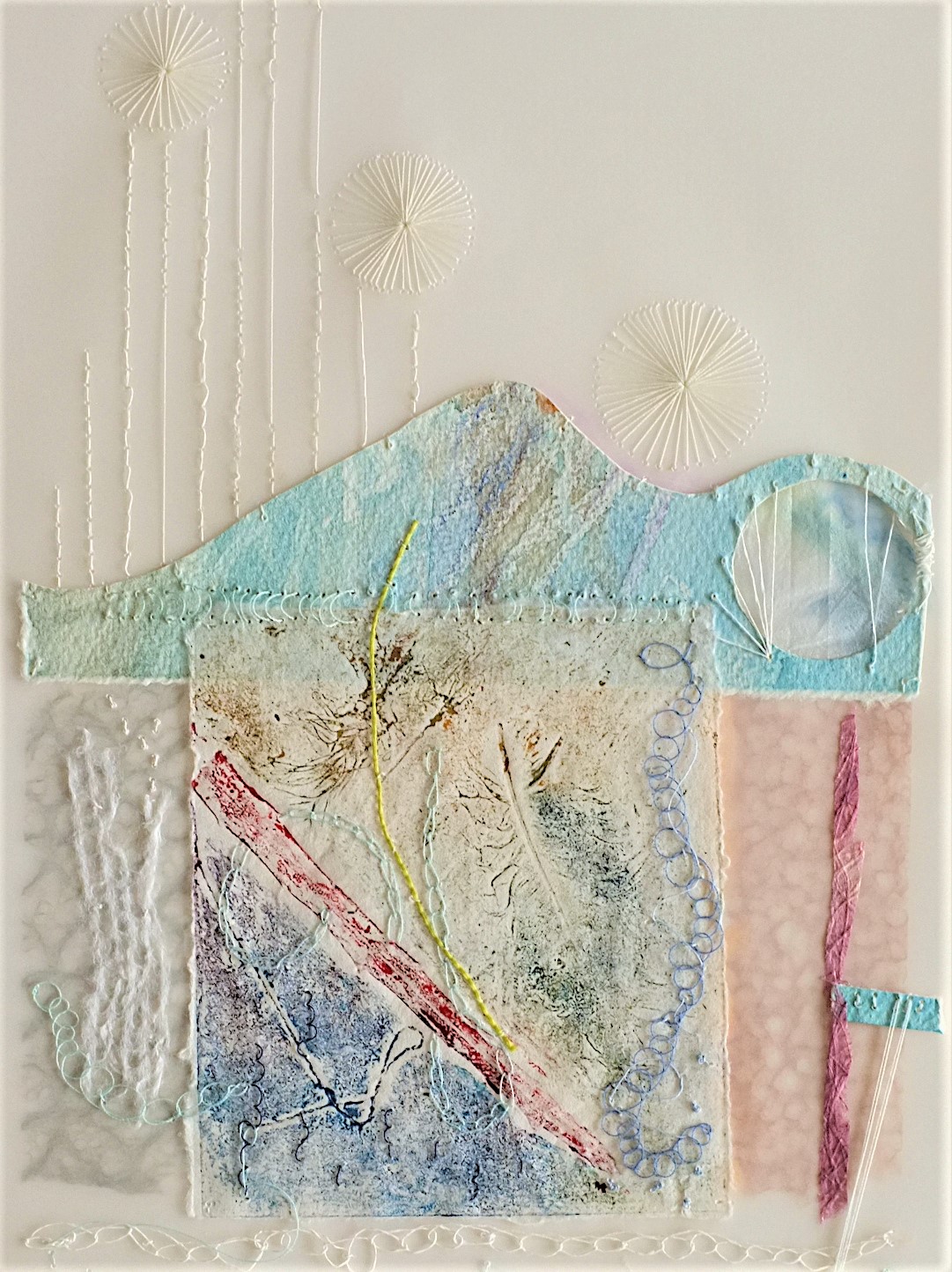 ambient note
Mayumi Sherburn
Opening: August 5 5:30 pm
Viewing: August 5 until August 15
---
a collection of understated abstract collages
She cherishes the process of making collages. Although she prioritises intricacy, she often works spontaneously. She employs a needle and thread as her mark-making tools.
It is a bit of cliché, but she often listens to classical music and find herself being captured by the music. A word or a phrase unfolds in her head then she starts working from there with a comfortable rhythm. This work has been shaped by views of her surroundings and voices from her inner feelings.
In this show, she has opted for prints for the base of most collages. She composed collages with forms of subtle hues.
Printmaking technique used here are collagraph, mokulito, nunolito (cloth-lito), gelli print and suminagashi (Japanese ink marbling).
{Pop-up Gallery}
Space Studio & Gallery- 18 Saint Hill Street
---