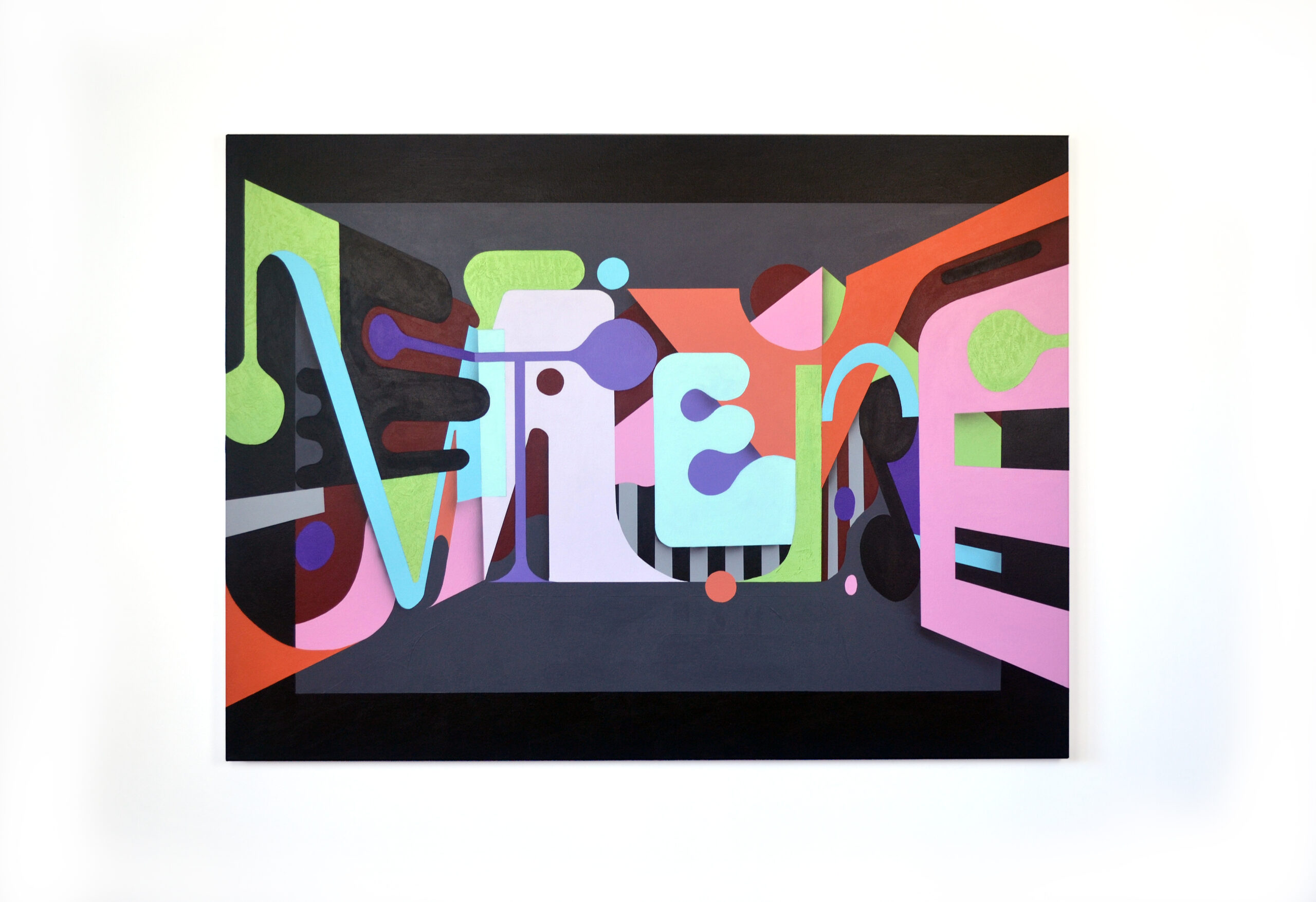 Bemodern's Metaverse 
Paul Darragh
Opening: March 30 10:00 am
Viewing: March 30 until April 9
---
Bemodern is an alter ego created by Paul Darragh in 2001 that encapsulates his passion for post modern design of the 20th century. Bemodern's creative output has been interpreted through a lens of references such as Bauhaus, Art Deco, Pop Art, Mid-century modern, Space Age, Memphis and 90s tech graphics.
The Metaverse is a virtual reality environment created by Meta (Facebook) that will grow to replicate every modern human experience in the real world. Users access the metaverse through a VR headset and hand controls. In the Metaverse one can purchase anything from houses to sneakers, using cryptocurrencies such as Bitcoin and Ethereum.
The paintings in this exhibition set out to respond to and represent this new virtual environment through a visual language of geometric abstraction and experimental typography.
{Gallery 2}
---