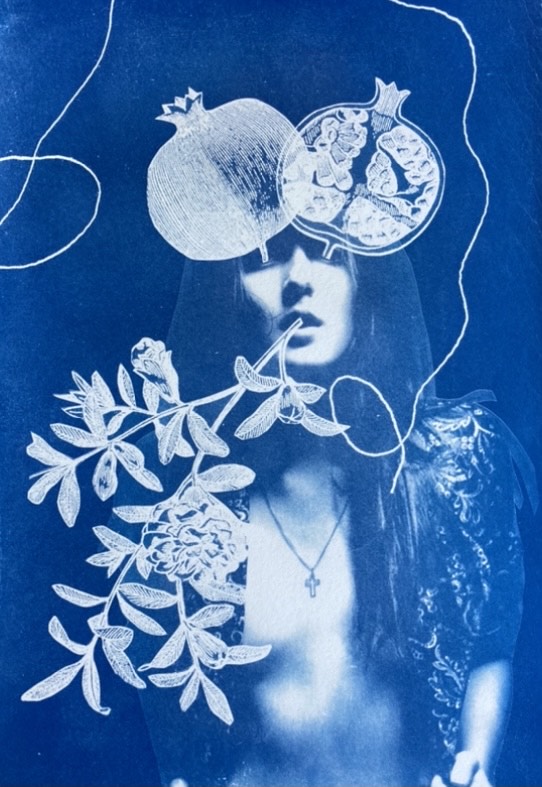 Femisphere
MB Stoneman
Opening: December 1 5:30 pm
Viewing: December 1 until December 18
---
Printmaking personified through a vital female lens – driven by nature, muse, breath, ritual.
Legions of women, we
nestle within hummocks
Overshare in she-sheds
As fresh black hairs
sprout from areola
We pout our musings
over and betwixt
our volcano lahars
The gap in her teeth holds
vertical horizons, star
clusters, hoards of bats
Flotsam gathered
stashed taonga, a
femisphere of pairs
As darker clouds dance
thunderclaps purge
The mounds, the hills
Run to them
Run for your lives
I wrote this poem after reading a zine of the same name gifted by an artist friend. Femisphere was created to give voice to the 'inclusivity and visibility of women's practices in the visual arts sector in Aotearoa', and in turn, helped inspire this body of work.
Femisphere feels like a tangible word to describe the world I create – a merging of geographical elements and philosophies, seen through a distinctive and deliberate female lens.
Aligning the concept of artist as emotionalist, I often convey women as landscape – a tumble of limbs forming hills, rivers running as veins, infinite oceans teeming, lungs as branches, bodies of water spilling out, cups running over. Archetypal forms and symbols are ancient and intuitive.
Transformation. Luminous haze. Female gaze.
Endless regeneration. Abundant fertility. Fierce strength.
Welcome to the Femisphere.
{Pop-up Gallery}
---