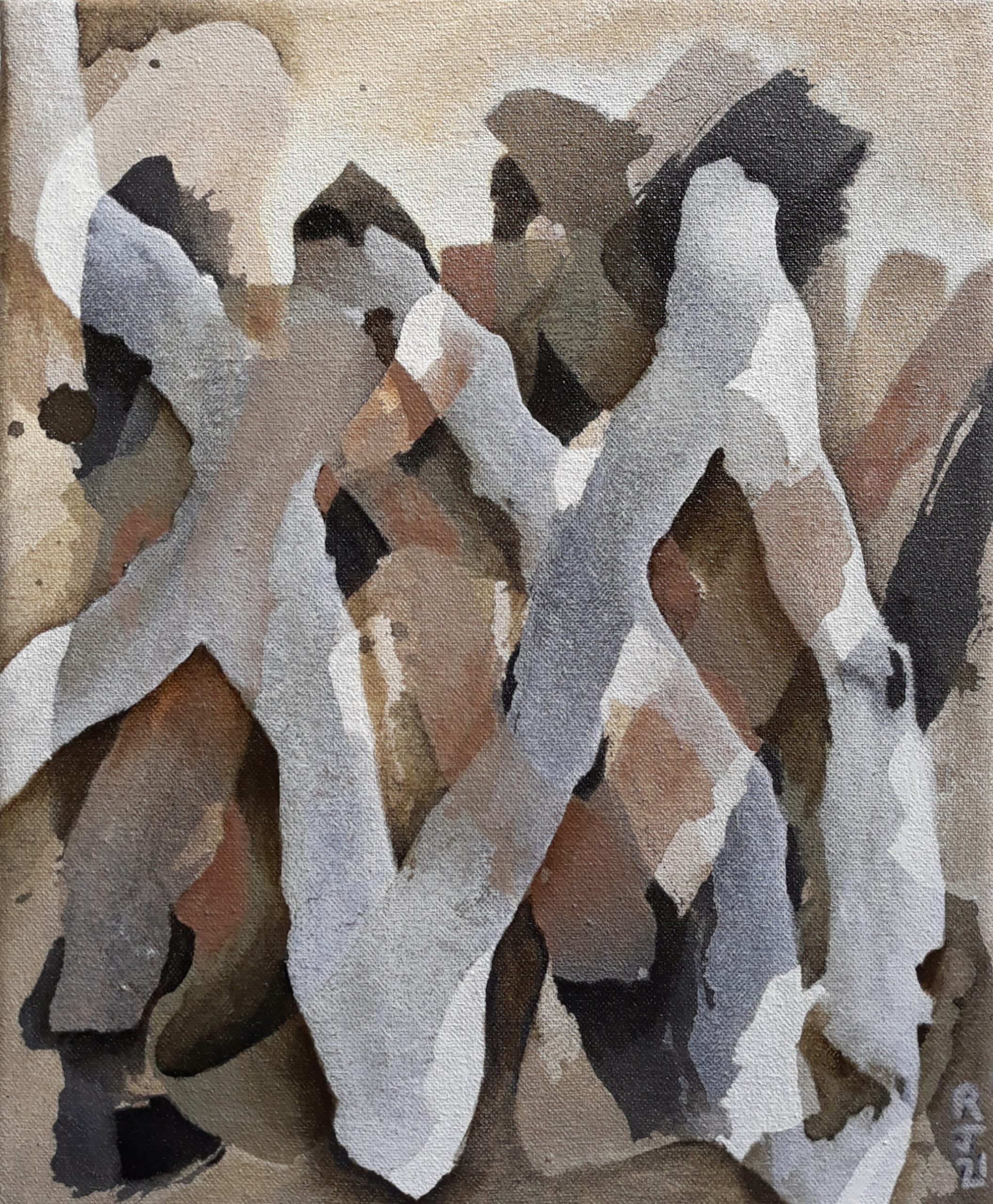 gloaming/merge
Rosalie Jurczenko
Opening: October 6 5:30 pm
Viewing: October 6 until October 16
---
Earthy tones in sweeping brush marks set against fading lights & darkening depths.
Emerging from the space between the external & internal worlds, these works indicate that we absorb more than we realize from the mundane to spectacular. It interests me how subconscious observations, while on the move, take root, waiting for the time to reveal certain influencing factors such as earthy tones, form, movement & atmospheric phenomena with its light/dark contrasts.
I'd like to think I am in absolute control when painting but the reality is far from it, with a bigger picture emerging especially from the momentum of our spinning world with seasonal changes flicking by.
Rosalie was born in Wellington and is a graduate of the National Art School of Sydney; she also holds a BA in Art History from Victoria University, Wellington. She is currently based in the Wairarapa.
{Gallery 1}
---