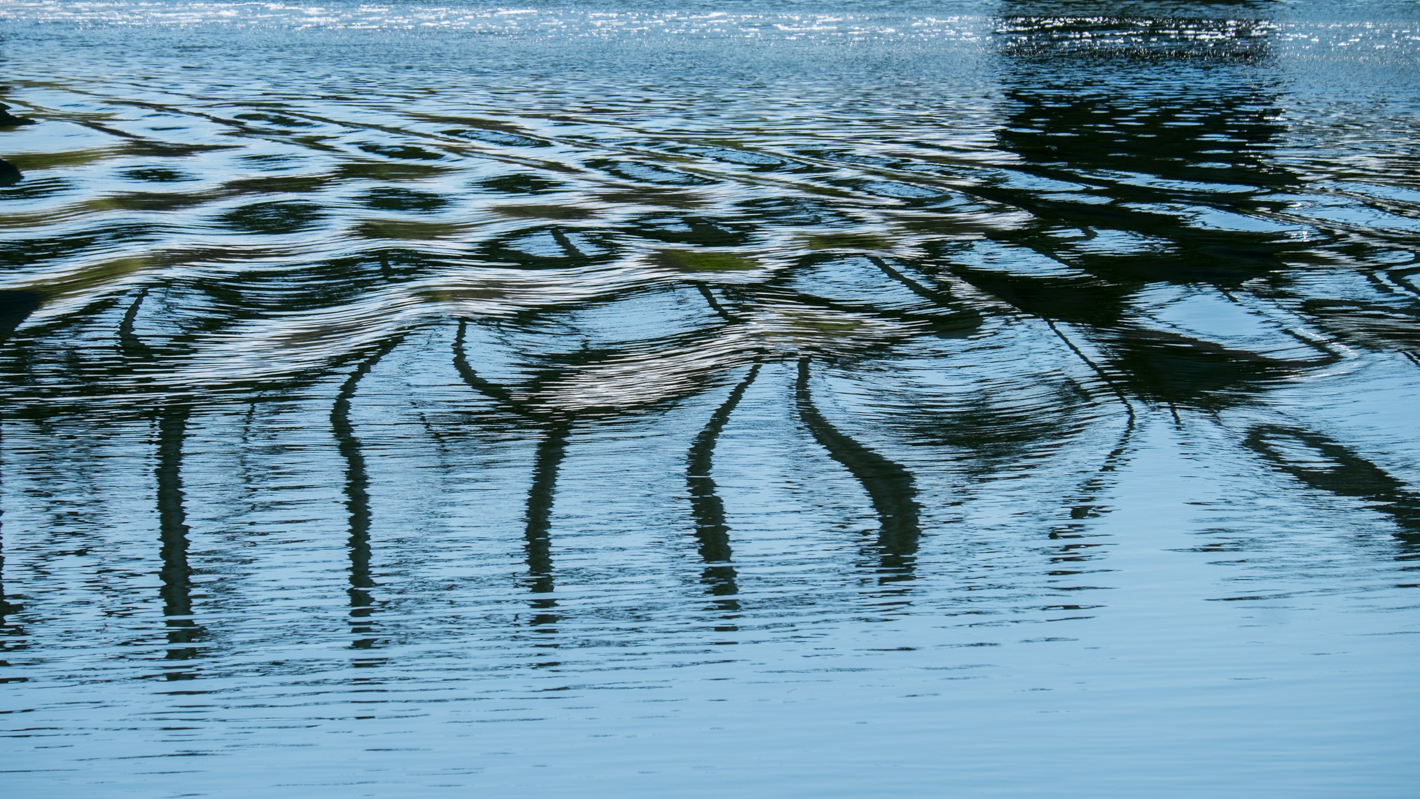 Ngā Iti O Whanga Nui
Gail Imhoff
Opening: July 14 5:30 pm
Viewing: July 14 until July 24
---
This exhibition is glimpses and narratives of Te Awa Tupua.
He mihi tēnei ki a koutou katoa

E rere kau mai nei te awa nui
mai te Kāhui Maunga ki Tangaroa.
Ko au te Awa, ko te Awa ko au.
He uri au nō Ngāti Rangi me Te Wainui-a-rua
Ko Gail Imhoff tōku ingoa
Greetings to you all.

The mighty river flows
from the mountain to the sea.
I am the river and the river is me.

My iwi are Ngāti Rangi and Te Wainui-a-rua
My name is Gail Imhoff
"Ngā Iti O Whanga Nui" is a personal glimpse at Te Awa Tupua, the Whanganui River. This exhibition is about the mauri (life force), the wairua or spiritual connection and my personal connection and interaction with our Awa. The interweaving of all these elements and the sustenance our awa provides us shows us the way and helps us to find who we truly are.
In our life's journey there are times when we need to assess, re-assess and perhaps change direction much like the rapids and straights and the flow of the river.
To me, the following whakataukī written by our kaumatua the late Rangitihi Tahuparae says it all.
"Ko te tai runga Te Awa,
Ko te Awa te tai raro,
E kūkume nei taku ate."
"The river plays at my emotions like the ebb and flow of the tide."
I wish to acknowledge those who have and continue to tautoko (support) me on my journey.
Tēnā koutou katoa.
{Gallery 2}
---