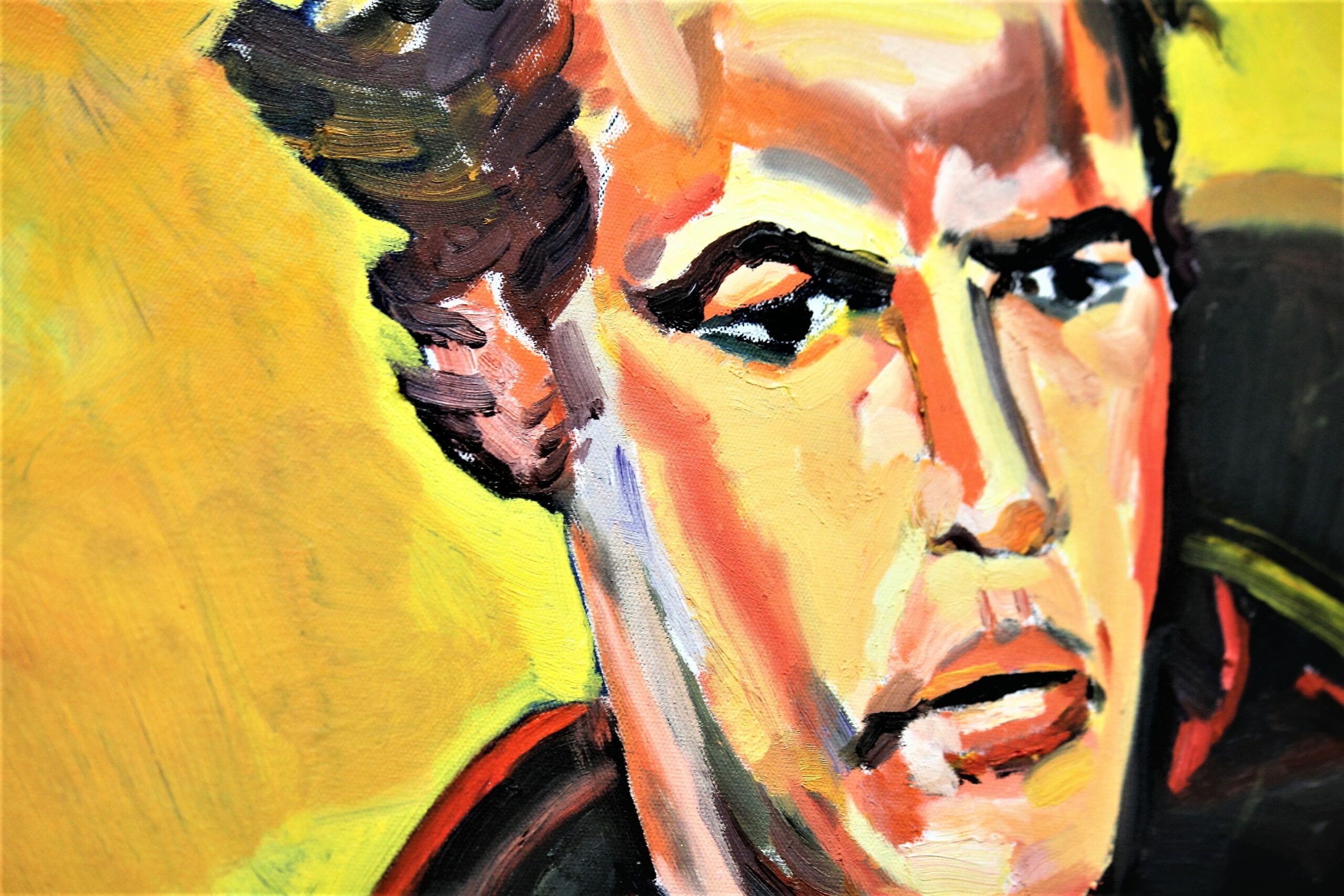 Space Supports: CRUSH- The Cowboy as Screen Idol
Michael Haggie
Opening: February 4 5:30 pm
Viewing: February 4 until February 24
---
My Cowboys are really a filmic idea. They are derived from a filmic perspective.
The film cowboy is a romanticised version beloved by children and adults alike. Through the medium of film, he assumed an heroic identity. In fact and reality, the cowboy was just a casual working hand. He was raised and transformed by the film industry, to become a more romanticised figure, and as a screen idol.
The cowboy was an iconic idea with an alpha male type masculinity. He enjoyed widespread popularity. I remember going to see cowboy films as a boy, and being enthralled by them.
In these paintings I am paying belated homage to the cowboy.
-Michael Haggie, February 2022
CRUSH is a joint exhibition brought to you by Whanganui Arts- At The Centre-19 Taupo Quay. Space Studio Artist Michael Haggie is joined by Paul Rayner & Tia Ranginui. Visit full exhibition: Weds-Friday 10am-3pm & Saturdays 10am-2pm. *My Vaccine Pass required for Opening Event.
---