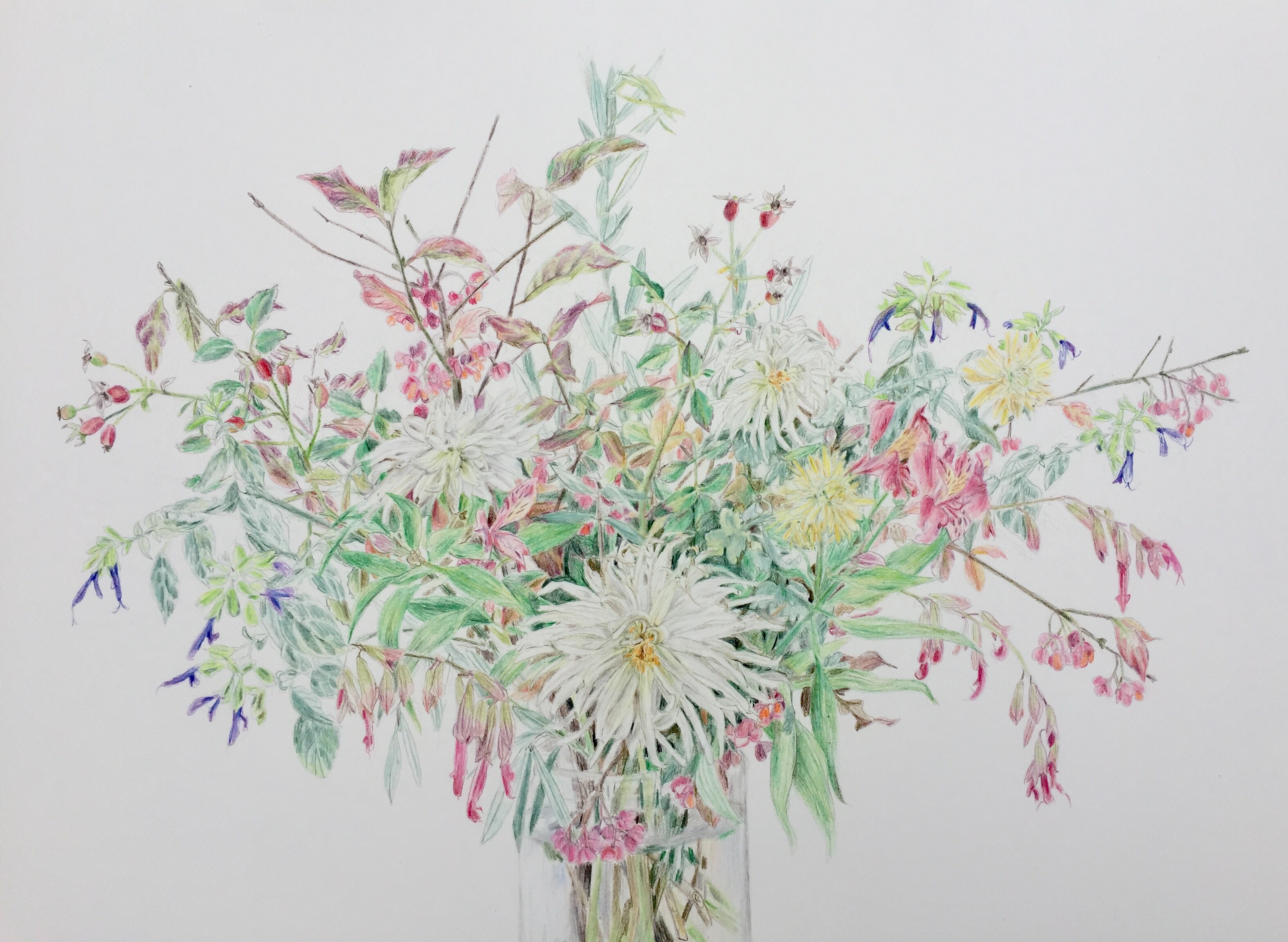 The Form of Flora
Amy Blackburn
Opening: June 5 5:30 pm
Viewing: June 5 until June 15
---
A dedicated and detailed look of the delicate nature of flowers through drawing.
This body of work has come from a desire to better understand a much-loved subject matter of mine. Flowers or Flora are a constant source of fascination and enjoyment for me. They are aesthetically pleasing, charming and delicate in nature, and of uplifting value.
Working directly from life, flower arrangements are little compositional gems which enable me to showcase the Flora's abundant formal qualities. Drawing with colour pencils has allowed me to be more detailed to capture their delicate form.
I have been influenced by Ikebana. This art form of Japanese flower arrangement compliments and gives added appreciation to the aesthetical and uplifting appeal of Flora, 'making flowers alive'.
I have sourced my Flora from my Mum's garden, the roadside and sneaky picks from local reserves and botanical gardens.
In the hierarchy world of Flora, flowers, grand or humble, all have elegance and an uplifting nature that nothing can match.
With the turn of each season, flowers leave a lasting impression.
Space Studio & Gallery {Gallery 2}
---