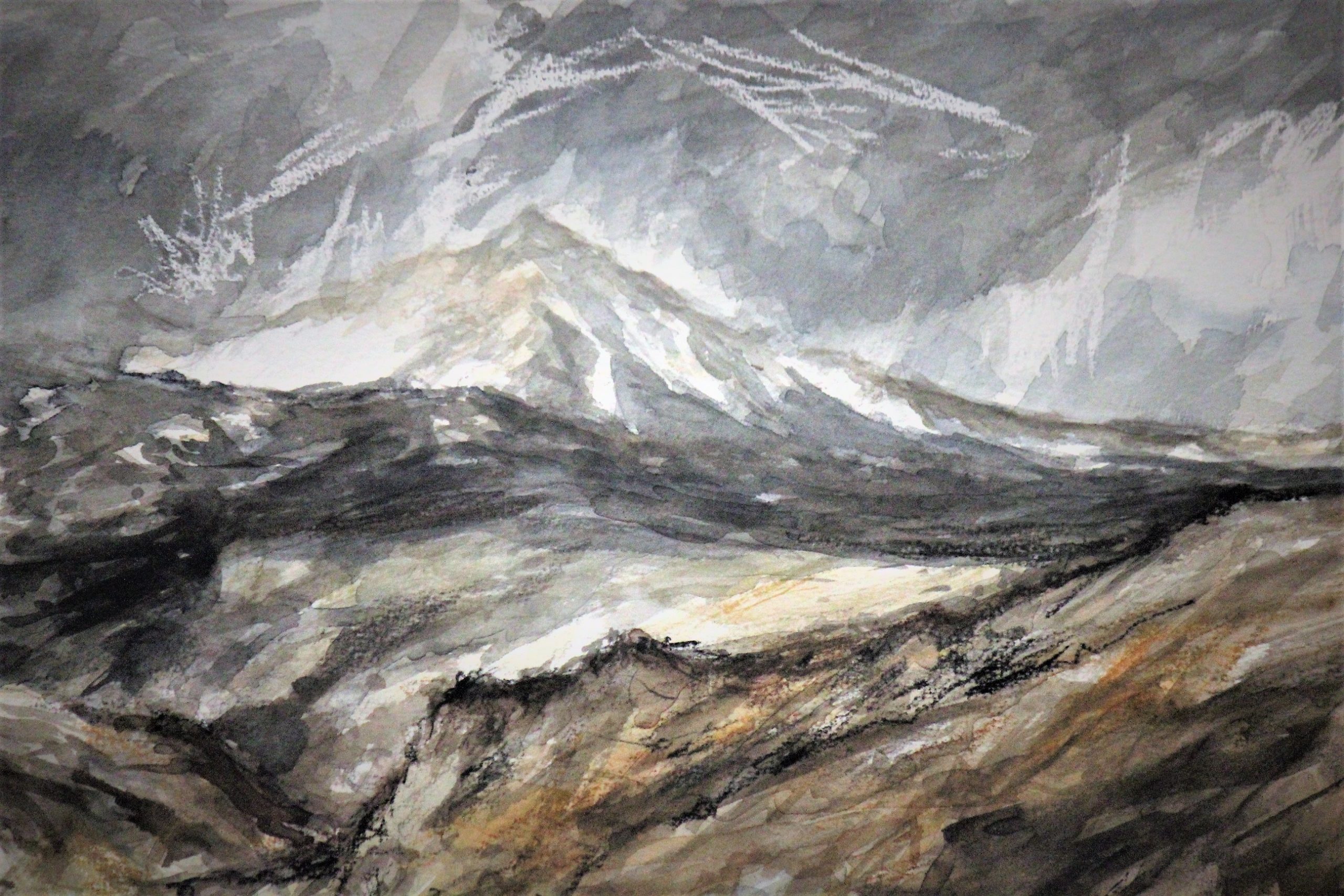 Deb Frederikse- E rere kau mai te awa nui nei
$500
Living on the banks of the Whanganui River for the past 45 years led me to consider a visual response in images. Words supporting the images are not so much "lost" as submerged within water or land forms.
Two poems lent understanding of the power and significance of the Awa.
The whakatauki, believed to be from Ngati Hau Nui – a – Paparangi:
(The Whanganui iwi collectively)
E rere kau mai te awa nui nei
Mai te kahui maunga ki Tangaroa
Ko au te awa
Ko te awa ko au
The great river flows
From the mountains to the sea
I am the river
And the river is me
Airini Beautrais' beautiful poem "Flow" whose form and rhythms express the irresistible journey of water, from drips on to montane rock to its final release into the sea.
---
Size: 900mm x 420mm
Medium: Watercolour, aquarelle pencil, charcoal on paper
Status: Sold
---