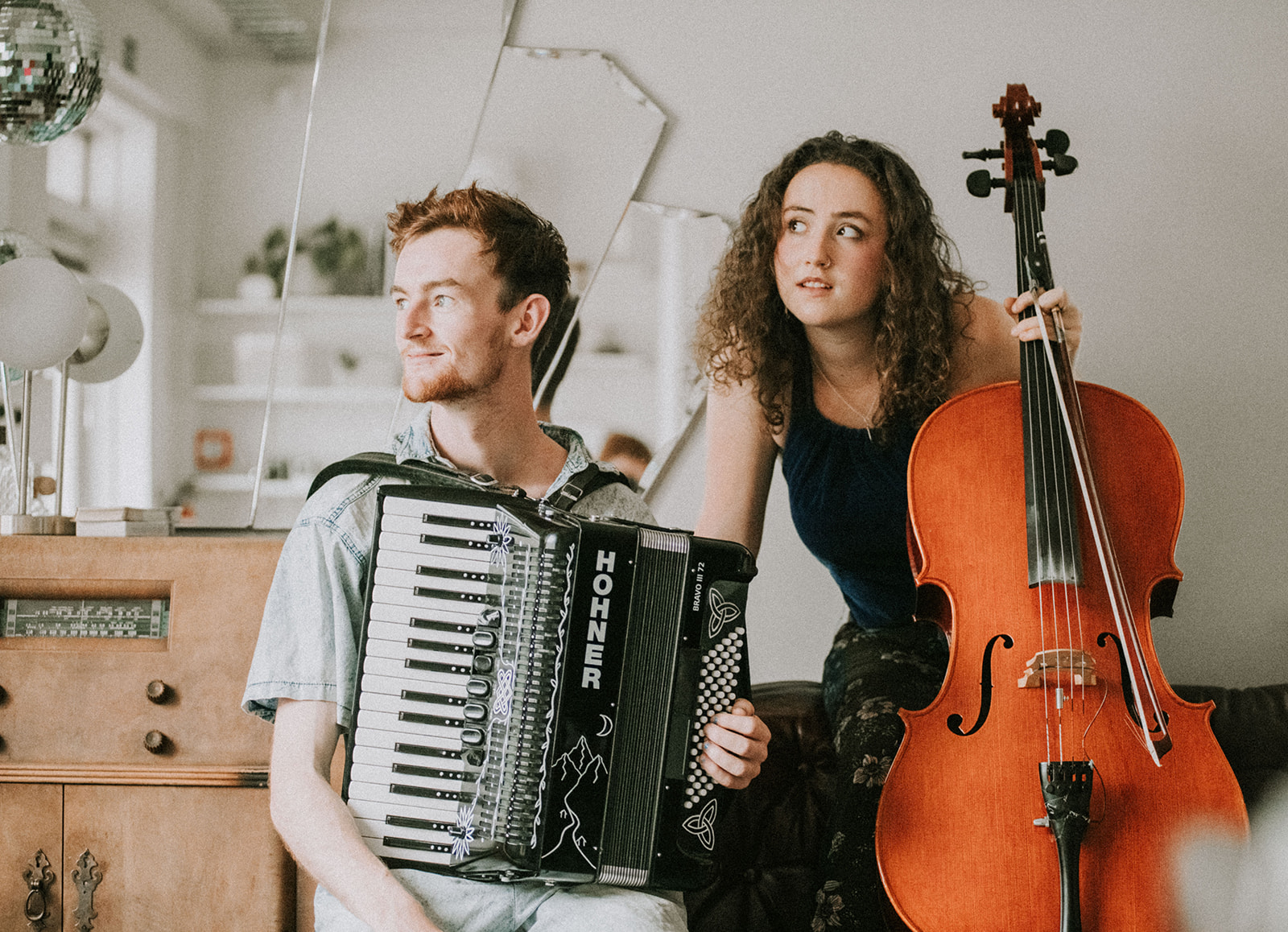 AUGUST SOUND SESSION: Good Habits- NZ Farewell Tour- {Cancelled}
When: 7:30pm – 9:00pm, August 28, 2021
Cost: $20
---
Good Habits are a UK alt-folk duo, telling stories and turning heads across the globe.
Composed of singer-cellist Bonnie Schwarz and accordionist Pete Shaw, the duo create folk-infused music that test the limits of their traditional instruments; maintaining folk roots of musical storytelling amongst their energetic, virtuosic playing. Their songs tell stories of their adventures, blending trad folk with a warm yet quirky jazz-indie influence.
"The duo are musical tricksters..There's a rare emotional warmth and fullness to Good Habits' sound..'' Songlines
"Wonderfully Quirky and Exceptionally Talented" – Unheard NZ
Good Habits' Bonnie and Pete found themselves 'happily stranded' in New Zealand during Covid-19.
As the lucky English musos who got to continue playing, they filled their year since with music and adventure. The duo will return to the UK in October, and so are setting off on their biggest tour yet, to sing their dearest thank you's and fondest goodbyes (for now).
During their past year in New Zealand, Good Habits have performed alongside a line up the country's top acts including Nadia Reid, Ria Hall and Lost Tribe Aotearoa and were winners of Purbeck Folk Rising Award. The release of their debut album, 'Going For Broke', gained them shining reviews in Songlines, appearances in National Paper NZ Herald, and a tight tour schedule including performances at New Zealand's largest festivals: CubaDupa,TSB Festival of Lights, Resolution and many more.
Book Tickets
---