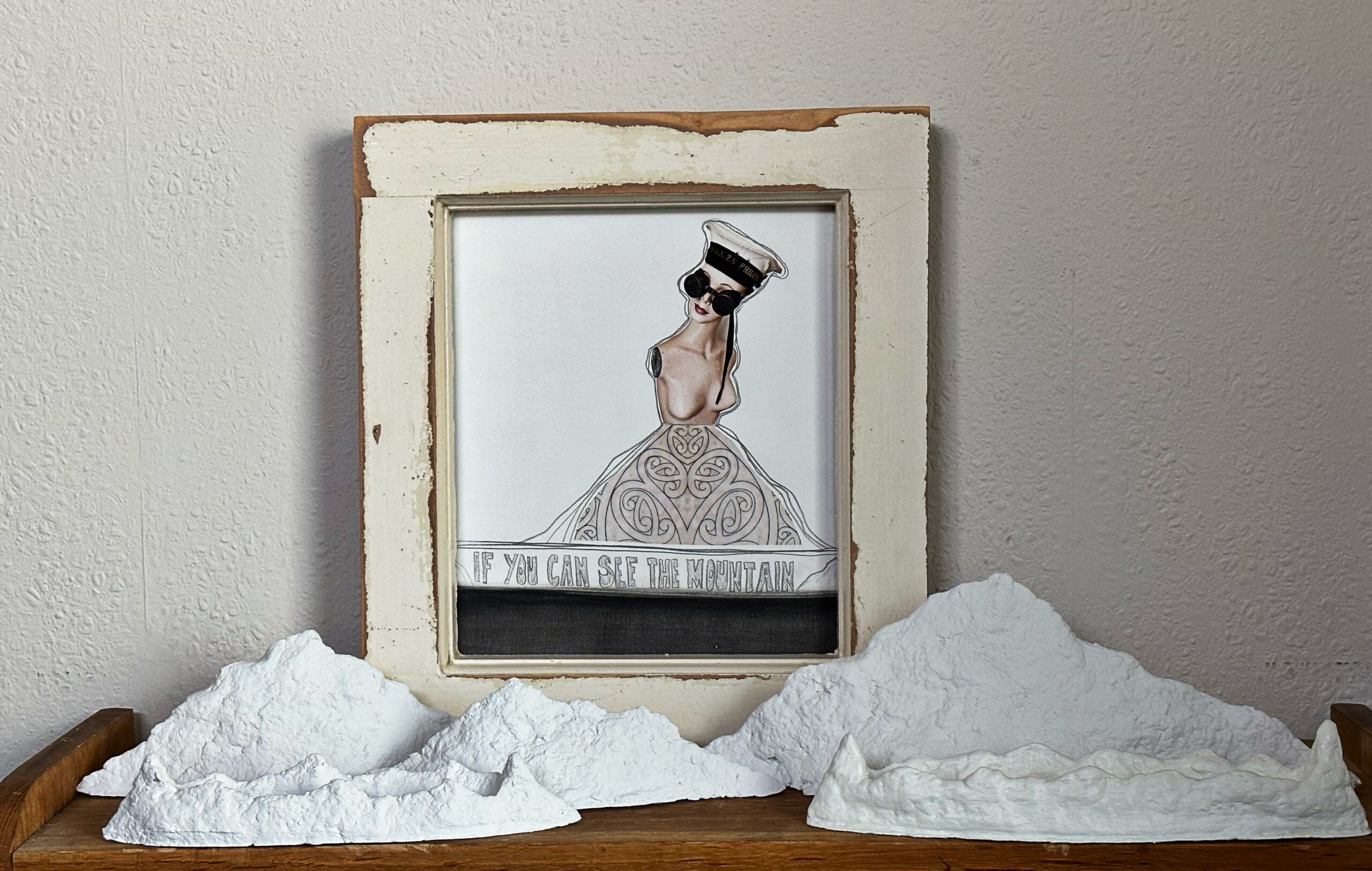 Mountain & Sea: Holding Me Home
The Black Pixie
Opening: August 2 5:30 pm
Viewing: August 2 until August 12
---
Through a pared back palette and symbolic imagery, Mountain and Sea tells the story of a stitched together, multicultural identity and is about finding home, both metaphorically and physically.
Jillaine Murray is a full-time artist based in Whanganui.  Her first love is textile art, although she works across many mediums creating works under her maker name, The Black Pixie.
Of dual Maori (Ngati Marukukere) and Pakeha (English/Scottish/French) decent, her work is rich in symbolism relating to her multicultural identity, the quest for a sense of self, the despair of displacement, the joy of connecting with her whakapapa, our role as guardians of this beautiful land, the love of her home, whanau, and community. Her work celebrates ancestral connections, spiritual connectedness, courage, kindness and bravery along the way.
{ Gallery 1 }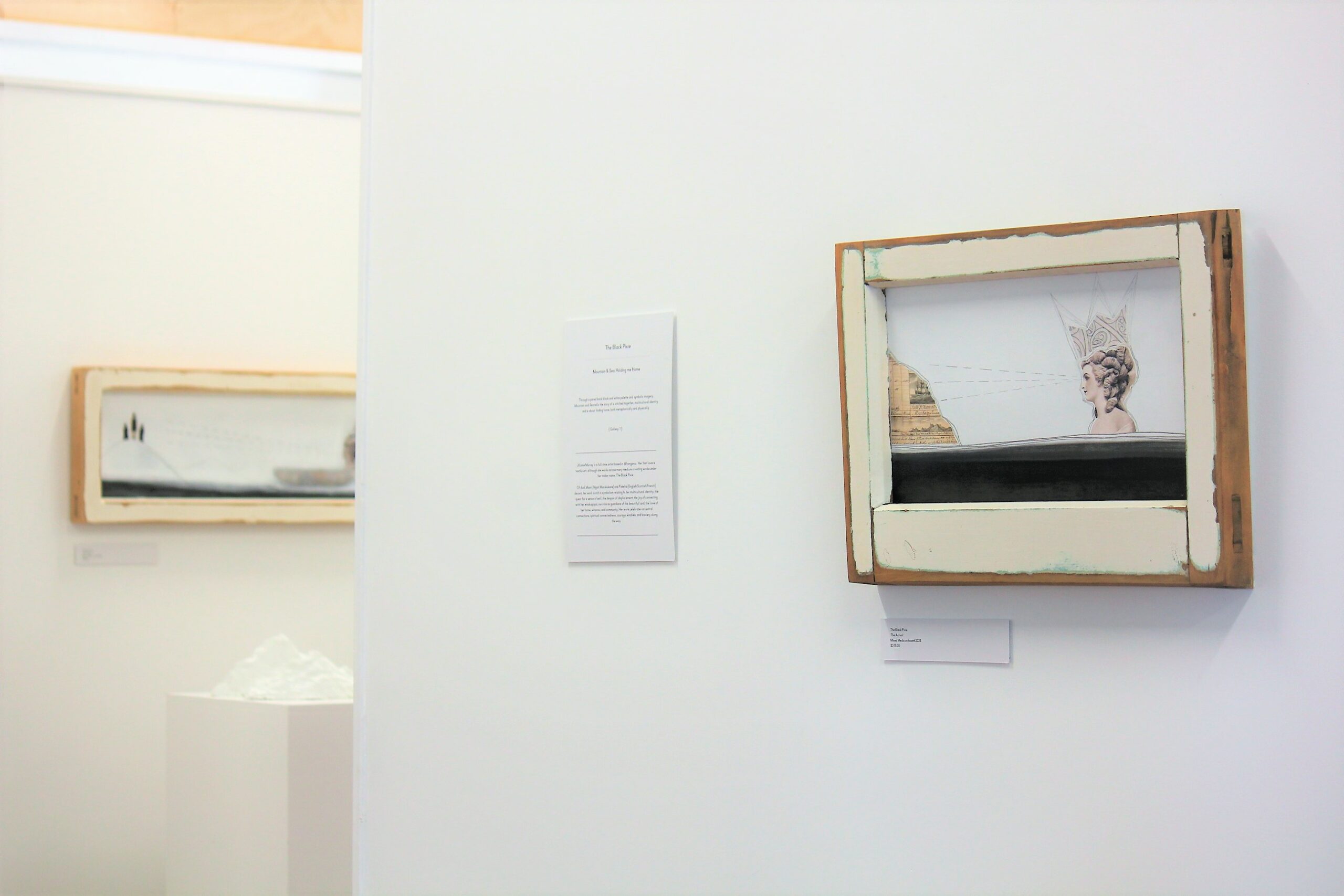 ---