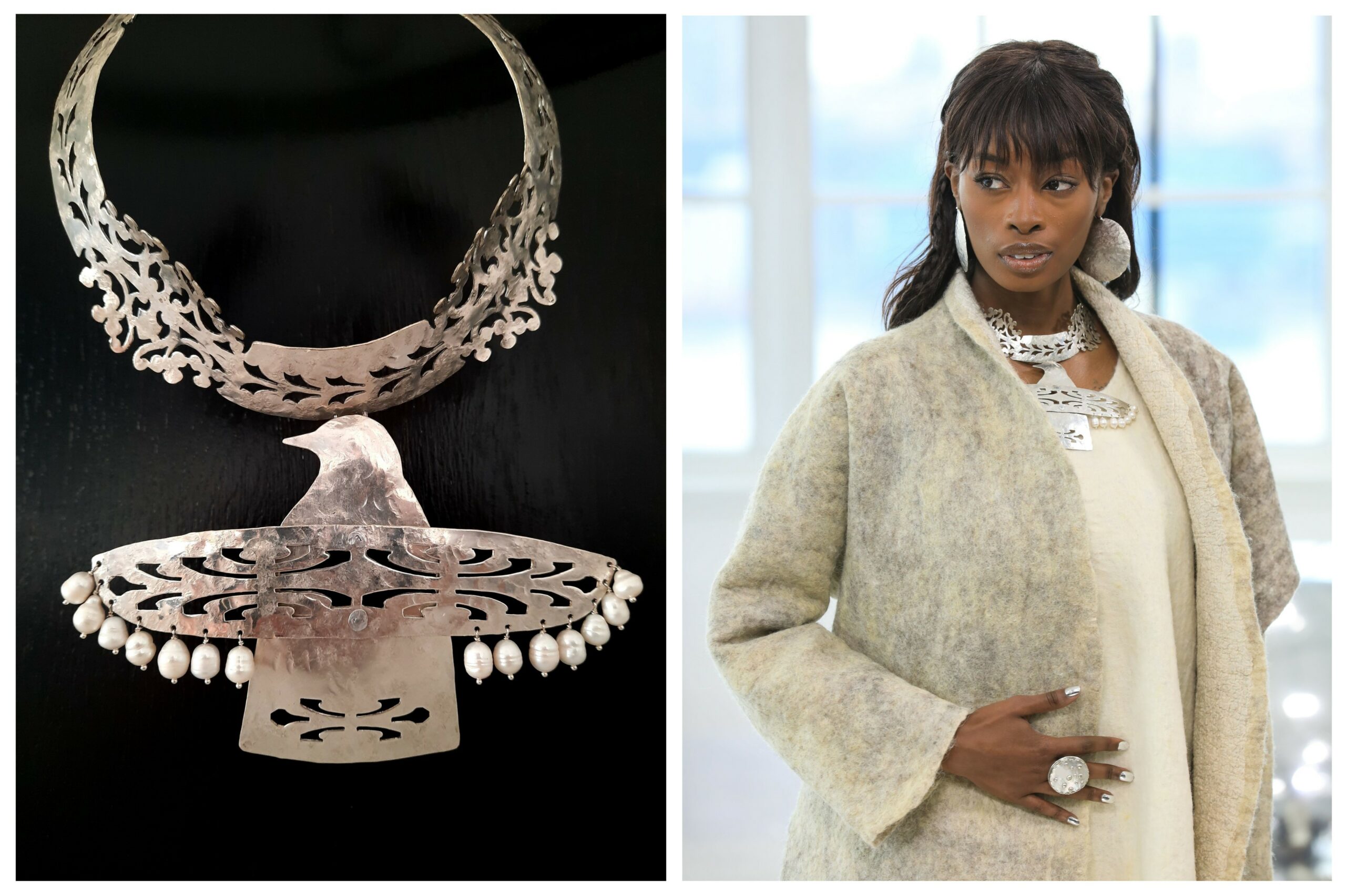 The Enchanted Garden
Emma Cunningham
Opening: May 3 5:30 pm
Viewing: May 3 until May 13
---
Selected as one of the new and upcoming international designers for 2023, Emma was chosen by Flying Solo NYC to show her jewellery on the runway of their New York Fashion Week 'Ones to Watch' show in February this year.
Flying Solo facilitates the collaboration between independent artists and designers from across the globe for both New York and Paris Fashion weeks. This February, Emma's 'Flying Dog Jewellery' collection opened the Fall/Winter show with Soseisoudou, a clothing label designed and handmade by Rika Hemmi, a felting artist from Japan.
The Enchanted Garden collection is about connection, and suggests how we are able to connect globally through our shared human experience of nature. How, wherever where are in the world, we can draw inspiration from the simple, everyday beauty that surrounds us…How we gaze at the same full moon, wish upon the same stars…
Each work is a one-off piece, designed and made exclusively for New York, from recycled and natural materials collected over many years.
{ Pop-up Gallery }
---