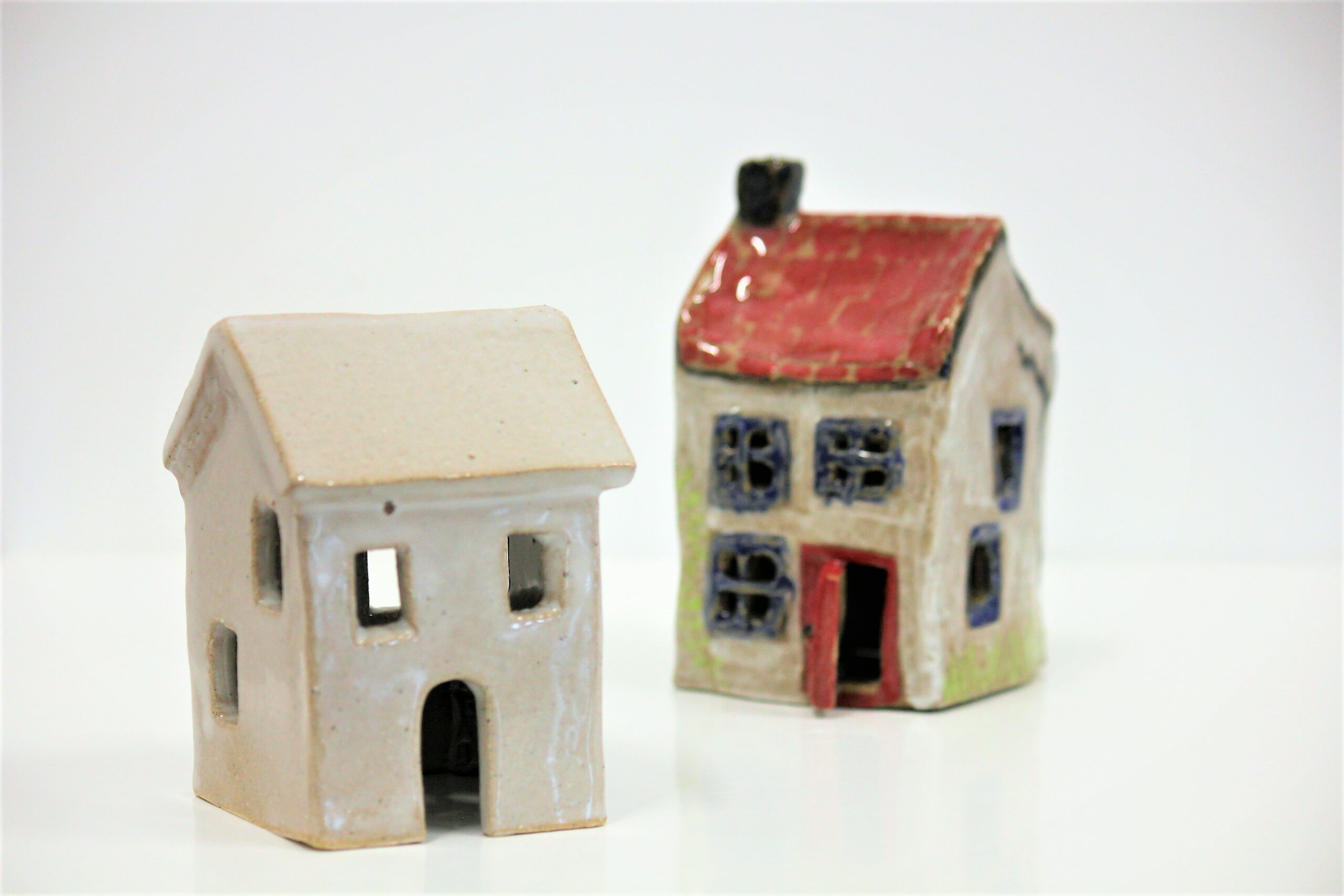 Wine & Clay: Tealight House
When: 7:00pm – 9:00pm, November 25, 2022
Cost: $65
---
This event has been postponed from the original advertised dates (12/11/2022) – now scheduled (25/11/2022)
An evening cutting, molding and decorating a tea light house from clay. Come with some friends or make a friend during the evening.
Enjoy a complimentary glass of wine or fruit juice with nibbles and create a beautiful piece for the home, as a gift or to hold a citronella candle at your bbq.
Local ceramic artist Fiona McLeod will guide you in making a tea light house. She will show you how to roll out the clay slab, cut the pieces needed and how to join them. There will be time to add window frames, chimneys and to sketch in flowers and vines over the walls if you like that.
After the class Fiona will fire and glaze the houses a colour of your choice. And your houses will be collected from Space Gallery approximately a month after in time for Christmas or the bbq.
Book Tickets
---